Payon
Jump to navigation
Jump to search
About Payon
Payon is connected to the Greenwood Lake guild map, which is used during War of Emperium.
To the north is Archer Village, home to the Archer Guild and Payon Cave.
Story
The city safe from outside invaders with the blessing of being surrounded by forests, Payon. Their unique architecture reflects the use the wood only available in their surrounding forests. The Archer Village is in the vicinity and there are words going around that monsters in the form of tigers and nine-tailed foxes appear in the forest and caves.
Guide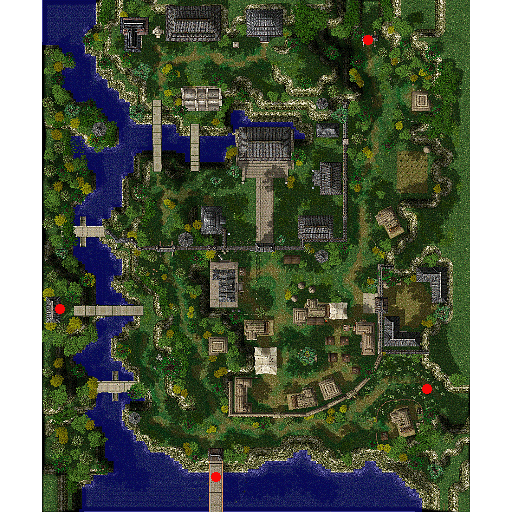 Structures
Buildings
1 - Archer House (151,126)
2 - Building (188,233)
3 - Central Palace (156,246)
4 - Empty Large House (128,204)
5 - House (268,152)
6 - Inn (222,117)
7 - Kitchen (155,327)
8 - Large House (107,325)
9 - Northeast House (255,285)
10 - Tool Shop (142,85)
11 - Weapon Shop (137,158) and (130,170)
Billboards and Signs
Bulletin Board (178,108) - Gives background information on Payon
Guild Flags
Bamboo Grove Hill Guild Flag (123,322) and (166,161)
Scarlet Palace Guild Flag (118,322) and (166,165)
Holy Shadow Guild Flag (113,322) and (166,169)
Sacred Altar Guild Flag (97,322) and (166,173)
Bright Arbor Guild Flag (90,322) and (166,177)