Stylist
Jump to navigation
Jump to search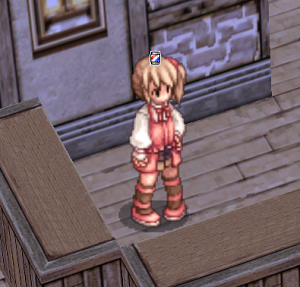 Ella Debozabi is a custom Stylist NPC that can change your characters' appearance (hair style, hair color, clothing color) in exchange for a small fee (zeny). She offers a price list:
Hair style: 100,000z
Hair color: 50,000z
Cloth color: 200,000z
All possible changes can be previewed by talking to her, and any purchased cloth colors will appear in your Cloth Wardrobe. Purchased colors are saved on a per character basis; meaning if you want the same clothing color on another character, you will have to pay an additional 200,000z.
Ella is located within the City of Prontera, inside a building towards the Southeast corner.