Costume Effect Stones
Jump to navigation
Jump to search
Costumes can be "enchanted" with an effect stone, giving it a unique look.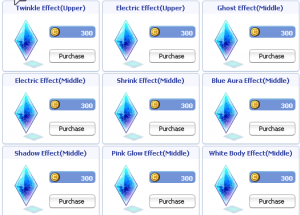 Essential Information
There are 3 types of stones: upper, mid, and lower.
Stones are purchasable from the cash shop.
A costume can be enchanted with a stone by talking to Gurgio Gurmani at
.
An effect stone can only be used one time.
It's possible to remove an effect stone from a costume, but since stones have a one-time use, a new stone will need to be purchased to apply that effect to another costume (or to the same costume again).
Effects